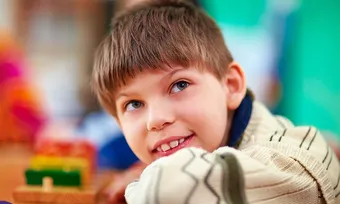 PROVIDING INDIVIDUAL, GROUP AND FAMILY COUNSELING.
We work with a wide range of emotional and behavioral issues providing services that span from therapy for depression and grief counseling to parenting support, group counseling and beyond. In a comfortable and supportive atmosphere, we offer a highly personalized approach tailored to each of my clients individual needs to help attain the personal growth they're striving for.
Mental health specialization includes:
ADHD
Agoraphobia
Alzheimer's Disease
Anger
Anxiety
Autism Spectrum Disorder
Binge Eating Disorder
Bipolar Disorder
Bulimia Nervosa
Behavioral Health
Childhood Trauma
Cognitive Disorders
Depression
Disordered Eating
Low Self-Esteem
Medication Management
Obsessive Compulsive Disorder
Panic Attacks
Personality Disorders
Phobias
PMS
Psychiatric Evaluations
Psychological Evaluations
PTSD
Schizophrenia
Separation Anxiety
Sleep Disorders
Social Anxiety
Stress
Traumatic Disorders
Women's Mental Health
Other Mental Health Conditions
IBHS/Wraparound Services
Community Psychiatric Centers provides multi-disciplinary, wraparound IBHS mental health services in Allegheny, Westmoreland, Washington, Fayette, Greene, Armstrong, and Indiana counties in Southwestern Pennsylvania. IBHS wraparound evaluations are also available in our Blairsville office.
CPC provides wraparound intervention in the home, school, or other community setting, and we work with patients on Medical Assistance and most other insurances.
Following your child's initial assessment, we hold an interagency team meeting with parents, guardians and managed care insurance company representatives to determine if services are medically necessary. If wraparound treatment is authorized, parents need to apply for an ACCESS card through the state's Medical Assistance program.
Outpatient Mental Health Clinic
CPC operates licensed Outpatient Mental Health Clinics at office locations in Wilkinsburg, McCandless Township, Greensburg, Monessen and Monroeville.
Our mission is to work with your family to increase your child's or your adolescent's level of psychosocial functioning and overall well-being. Our dedicated staff strives to meet the individual needs of every child with family focused services that could include individual, family or group counseling at one of our clinic sites.
Contact us if you have any questions or want to set up an initial evaluation.
Medication Management
Medication Management is provided by referral to Robert A. Lowenstein, M.D. and other community physicians. Prior to the prescription of medications, children and adolescents receive a comprehensive psychiatric evaluation and diagnosis of their mental health condition. Ongoing assessments of the child's progress, side effects, and need for modification of medication regimens occur on a regular basis.
Conditions treated with medication include Autism Spectrum Disorder, ADHD, oppositional disorders, anxiety, depression and post traumatic stress disorders. The goal of medication management is to provide the most effective medication at the lowest dosage to avoid side effects.
Families are involved in the decision making process regarding medications, and participate in medication visits.
Psychiatric/Psychological Evaluations
Doctors Robert A. Lowenstein, M.D. and John E. Carosso, Psy.D. are prepared to conduct psychiatric and psychological evaluations by referral for children and adolescents who may have virtually any emotional or behavioral symptom, including signs of autism spectrum disorders, oppositional disorders, depression, anxiety, attention-deficit and over activity, obsessive-compulsive behaviors, post traumatic disorder, reactive attachment disorder, developmental delays, psychosis, and intellectual disability delays.
We also conduct assessments and evaluations of children and adolescents experiencing the stress of parental separation and divorce, and for the purpose of court-ordered child custody issues. Comprehensive reports are provided.